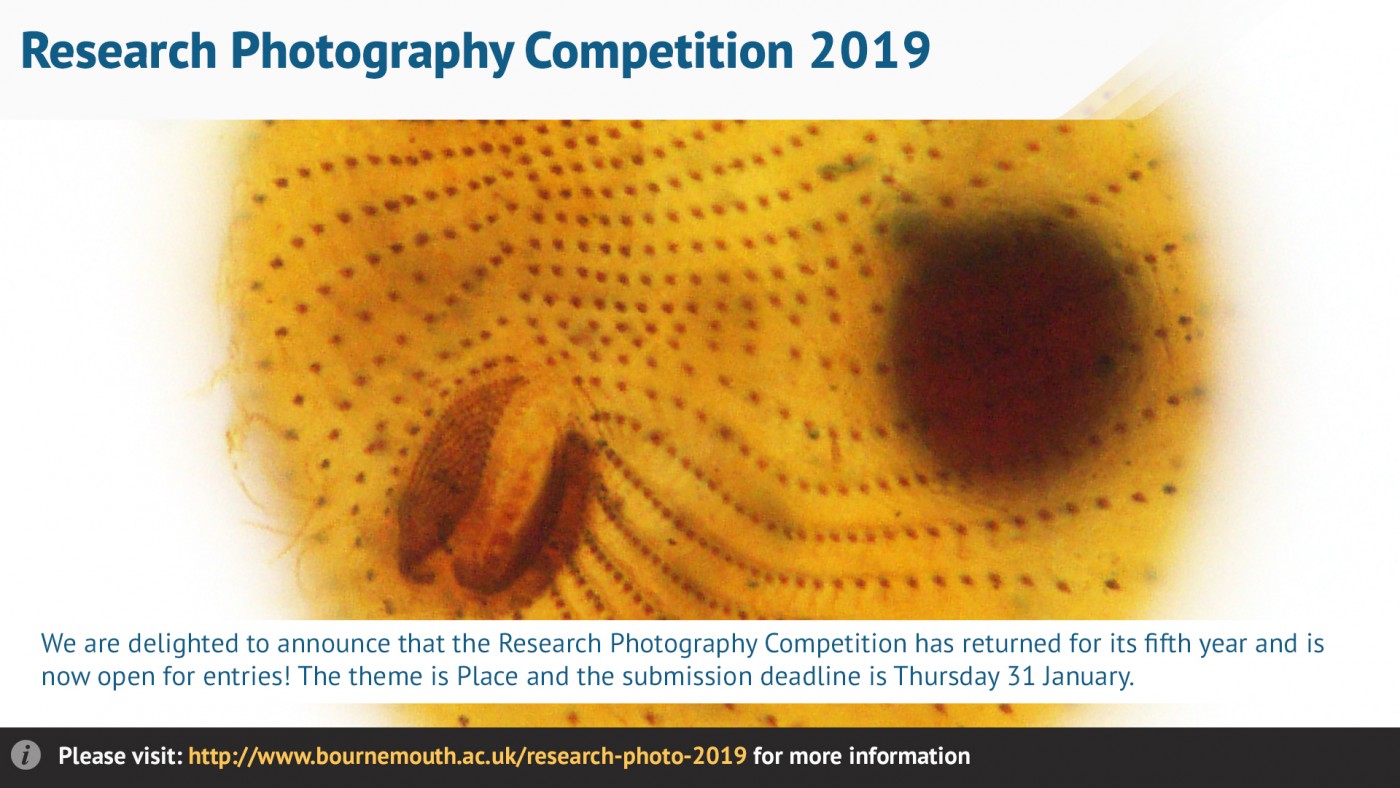 The Research Photography Competition deadline is fast approaching! We have had some really good submissions so far and want to encourage more of you to get involved.
This year's theme is PLACE and so could include any of the following:
The place your research was carried out
The place that inspired you to carry out your research
A place that may be affected, or may benefit, from your research study
Your own interpretation of 'place.'
We want to see you get creative! Send in your photo with a 100-200 word description to research@bournemouth.ac.uk by the 31st January 2019 to be a part of this year's competition!
All terms and conditions can be found on the website here: https://research.bournemouth.ac.uk/research-photograph-competition/