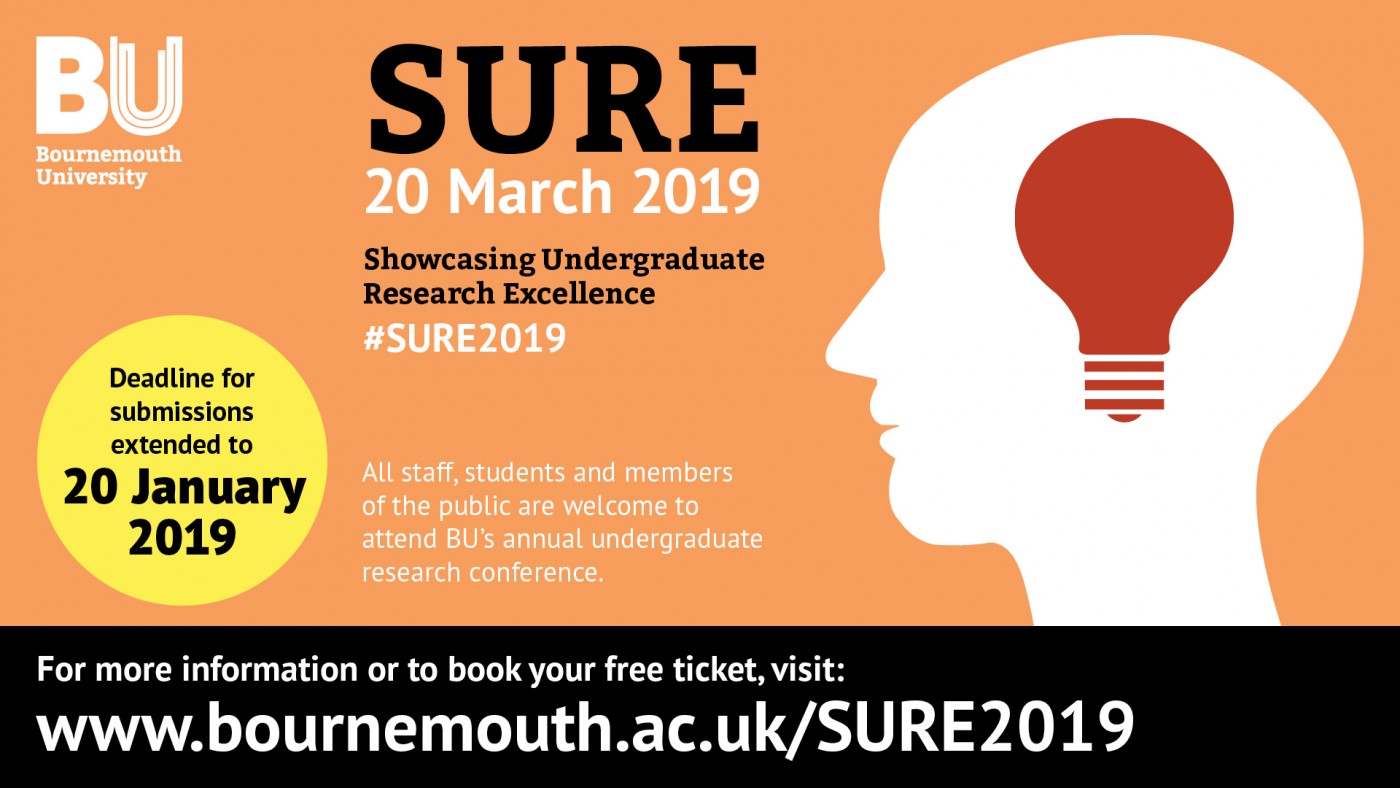 The #SURE2019 deadline is fast approaching!
The Showcasing Undergraduate Research Excellence conference is a really good opportunity for students to present their research to an audience and looks great on their CV opening up a range of opportunities in the future. With the deadline being the 20th of January we ask that academics really encourage their students to submit their abstracts to sure@bournemouth.ac.uk.
All undergraduate students at BU are eligible to apply, as are recent graduates. Examples of research could be anything from preparing for your dissertation or an essay, to work carried out during you placement year. to volunteering work or work with academic societies. The key criterion is to be able to evidence your own critical thinking through your work.
Guidelines, student testimonials and the submission form can all be found on the SURE website here: https://www.bournemouth.ac.uk/research/showcasing-undergraduate-research-2019
We look forward to receiving more submissions!