This week I had the pleasure of receiving two rejection emails from two different national organisations. On Monday the BSA (British Sociological Association) apologised for not putting my name forward to join the ESRC DTP (Doctoral Training Partnerships) Peer Review College.  The BSA panel received "a high number of applications which were all of a very high standard. A maximum of only three names could go forward and I'm afraid, on this occasion, your application was not successful."

On Wednesday this was followed by an email from the NIHR Global Health Research Project which did not exactly offered a rejection: "Thank you for expressing your interest in joining the Advisory Planning Committee for the NIHR Global Health Research Shared Learning Event Series planned for early 2023.  We were delighted to receive plenty of interest and have selected a small group to make up the committee, bearing in mind that we were looking for diversity in topics, geography, and gender.  Despite this, we are keen to maintain engagement with you and obtain your advice regarding some of the arrangements for the Series. Should this be acceptable, we would be grateful if you could complete the following survey, which should only take about 5 to 10 minutes:…"  From the words 'despite this' I gathered that I am not included in the 'small group to make up the committee'.


Putting my name forward for research committees like these is two-fold: (1) raise Bournemouth University's profile nationally; and (2) fulfill my part FUSION's  'professional practice'.  Contributing to the latter is always slightly more difficult for a sociologist than an academic with a health or social care background.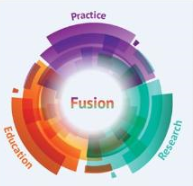 Prof. Edwin van Teijlingen
CMMPH (Centre for Midwifery, Maternal & Perinatal Health)