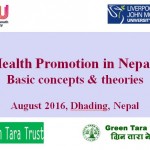 Today and yesterday Green Tara Nepal (GTN) staff spent discussing and planning their health promotion intervention in the district of Dhading.  The sessions included feedback by the GTN on progress to-date as well as a discussion of their perceptions of the various relevant health needs in the community.  BU has been working with GTN for over seven years. [1]   Yesterday BU professor Edwin van Teijlingen gave an interactive workshop on communication skills.  This morning BU's Visiting Professor Padam Simkhada from Liverpool John Moores University (LJMU) outlined key health promotion concepts and theories to the fieldworkers.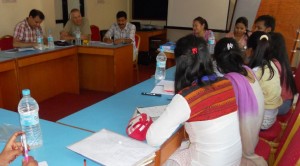 This particular post-disaster health promotion project grew out of years of research-based interventions run by GTN and the needs seen in areas affected by last years' serious earthquakes in Nepal.  The project has received support from various funding agencies, including Green Tara Trust, a London-based Buddhist charity.  The training is being held in Dhadingbesi, about four hours drive away from the capital Kathmandu. The various photos with this blog show the results of a social mapping exercise.  These included some beautifully hand-drawn maps of the individual wards in the area, indicating where the health post is situated, but more importantly the house of currently pregnant women.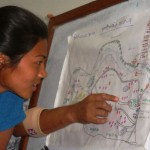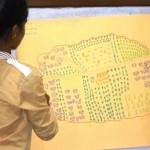 Several GTN project have been, or ar currently, evaluated by FHSS Ph.D. students.  The GTN project in Pharping has been evaluated by Sheetal Sharma, who has published several papers from this research.[2-4] The GTN project in Nawalparasi is currently being studied by Preeti Mahato, who has also already published from her thesis research despite being less than halfway through. [5]  Prof. Padam Simkhada is external supervisor for both these BU Ph.D students.
Prof. Edwin van Teijlingen
CMMPH
References: