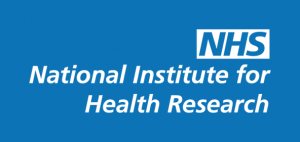 The National Institute of Health Research invites applications for its knowledge mobilisation research fellowships. These fellowships support innovative and creative proposals that seek to improve the effective use of health research knowledge within NHS or other public healthcare settings and simultaneously study implementation processes and impacts.
Proposals must be grounded in knowledge mobilisation theory. Fellowships should be used to:
•develop and enhance the understanding of knowledge mobilisation in healthcare;
•develop new ways of sharing existing research findings;
•enhance existing knowledge mobilisation mechanisms;
•shape new research questions of particular and timely relevance to the NHS;
•enhance the capability of the fellow to facilitate networking between researchers and potential research users.
Individual researchers working in healthcare or academic organisations may apply.
Further details, including full eligibility criteria, can be found in the relevant guidance notes for applicants.
Full details of this programme can be found here.
If you are interested in submitting to  this call  you must contact your  RKEO Funding Development Officer with adequate notice before the deadline.
For more funding opportunities that are most relevant to you, you can set up your own personalised alerts on Research Professional. If you need help setting these up, just ask your School's/Faculty's Funding Development Officer in  RKEO or view the recent blog post here.
If thinking of applying, why not add notification of your interest on Research Professional's record of the bid so that BU colleagues can see your intention to bid and contact you to collaborate.