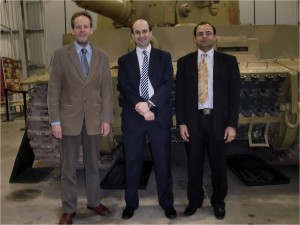 It was good to know that our BU EUNF application was a success. At SDRC we have been working on several research projects. One of which is a collaborative research project with the Tank Museum, a match funded PhD. The research is conducted by SDRC PGR Adil Saeed with supervisory team including Dr Zulfiqar Khan, Dr Nigel Garland and Professor Mark Hadfield. This research project has attracted significant interests from academia e.g. Oxford and Cranfield Universities, industrial interests from BAE Systems, AGR Field Operations, DSTL, PMI analytical, PAN analytical, Carl Zeiss and NASA Materials Testing and Control Branch. These industrial partners have been engaged with our current research through in-kind support by providing stat-of-the-art experimental and analytical resources.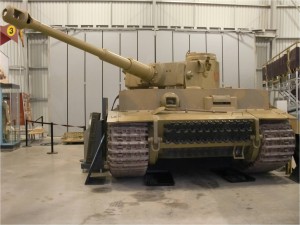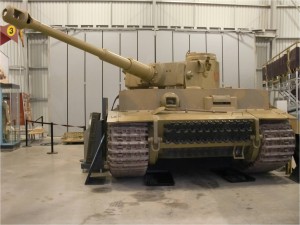 The current research is looking into understating the failure mechanisms in Tanks within the museum environment due to aging and corrosion. Our current fundamental research will provide a springboard to develop sustainable models for museum environments and modern large vehicles' industry to develop sustainable methodology of decelerating or even stop degradation due to aging and develop models of live health monitoring.
In addition to the above SDRC have forged international collaborations which have led to various research and education activities. These include
Ashikaga Institute of Technology (Japan)
National Institute of Technology, Srinagar, India
PES Institute of Technology, Bangalore, India
Wisconsin University Milwaukee (US)
Texas A&M University at Galveston (US) and
Qinghua University Beijing (PR China) – previously developed RAE UK-China collaboration bid
SDRC has experience in EU biding and has recently submitted an EU Interreg bid by participating in a consortium which include 13 EU partners in renewable named as GReen Energy Channel Cluster, GRECC.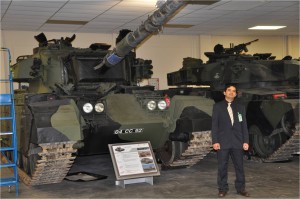 Through the BU EUNF it is anticipated to bring our partners closer to initiate the process of incubating current research and the next steps through securing EU funding. Initial meetings with EU partners and The Tank Museum will be organised to discuss the project ideas, and relevant EU funding stream. BU EUNF will help initiating discussion and the formation of a consortium for future collaborative research activities.
This will provide opportunity of further raising BU profile in proactively engaging with national and international academic and industrial partners, showcasing BU current research project(s), resources and expertise to external partners, hence there is a significant PR opportunity, developing research proposals that are inline with the BU andREFstrategic attribute of societal impact, BU will act as a magnet for the proposed research programme and working closely with regional partners e.g. The Tank Museum.
This is an exciting opportunity to develop EU relationships across disciplines with in collaboration with the Tank Museum in Bovington. Our specialised expertise of understanding contacting surfaces contrasts with issues concerning public historic values from EU museums. If successful in attracting additional external funds it will have potential significant research impact, Professor Mark Hadfield said.
BU strategy of internationalisation and fusion puts international and EU collaboration through research, education and professional practice engagement at the heart of academic activity. It is very important that we proactively seek and capitalise on such opportunities for putting BU on the global map of academic activity, Zulfiqar said.