Focus of Funding – what's different? : Europe 2020 marks out the goal to increase the number of healthy life years by 24 months by 2020 and Horizon 29020 funding will be geared towards this, focusing on health and quality of European citizens, the growth and expansion of EU industry in this area and long-term sustainability and efficiency in health and social care systems. The health focus   of Horizon 2020 will therefore be the challenge of an ageing population across Europe and in particular the health inequalities within this. Horizon 2020 will seek to transform the challenges into opportunities, focusing on active ageing, integrated care, large efficiency gains of new care modules and looks at the financial aspect that the health care market is worth €3000bn and has 85 million consumers which is ever increasing. Horizon 2020 marks a paradigm shift of ageing from a societal challenge to a major opportunity; from a burden to an asset; from acute reactive care to preventative, proactive care; and from a focus on curing diseases to improving functioning. There will be an increased focus on dissemination; not just discovering new ways to help people live longer, but getting this to ordinary EU citizens so they can begin to change their lifestyle. Involving end users will be key.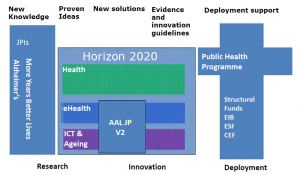 Types of funding: The main areas of funding are addressing major age-prevalent chronic diseases; innovation in integrated care delivery systems and innovation in independent living and social inclusion. The approach to health care will be focused on combining demand and supply sides of innovation; building on existing instruments and new ones where necessary; ownership of key stakeholder willing to invest; large-scale deployment and awareness and best-practice sharing across Europe.   It looks as though calls will be issued under 6 themes:
Better adherence to medical treatment
Prevention of falls
Prevention of functional decline and frailty
Integrated care models
Independent living and active ageing
Age-friendly buildings, cities and environments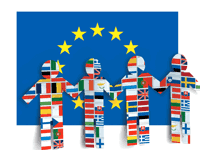 How can I prepare – finding Partners: The European Innovation Partnership on Active and Healthy Ageing is the first attempt to bring together interested parties from public and private sectors to deliver innovative solutions for an ageing society. The EIP website is currently being revamped, but this is a key time to sell your research expertise to others through this virtual marketplace. Advertising your areas of knowledge and skills can help you gain partners to submit for calls under Horizon 2020.