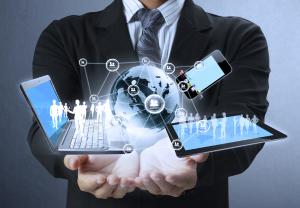 As organisations make submissions to the government's Comprehensive Spending Review 2015, Director for Employment & Skills at CBI, Neil Carberry, outlines the case for investment in universities.
Productivity levels and skills are considered  two of the greatest challenges. This is where universities and their graduates – and their relationship with UK business – come in.
The latest CBI/Pearson Education and Skills Survey, Inspiring Growth, illustrates the magnitude of the skills emergency. Two out of three businesses surveyed expect their need for staff with higher level skills to grow in the years ahead, but more than half of them fear that they will not be able to access enough workers with the required skills. Even more disturbingly, it is the high-growth, high-value, high-potential sectors which are under most pressure – including construction, manufacturing, science, engineering and technology.
UK productivity has for a long time lagged behind most other developed countries. There are a number of causes, including low skills levels in many sectors, but a fundamental driver of productivity growth is innovation, where the UK is held back by low levels of public and private investment and an unbalanced ecosystem in which the infrastructure for supporting commercial innovation does not match the world-class research base.
Click here to read the full blog post.
http://blog.universitiesuk.ac.uk/2015/09/22/the-value-of-university-business-collaborations-to-uk-economy/