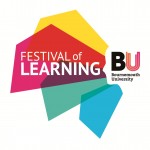 Don't miss our drop-in sessions where we can offer you support in planning your event for Festival of Learning 2017.
Our next session is on Thursday 1 December and we'll be there for you from 8:30am-5pm at Talbot Campus, FG19.
Come to see us and don't miss out on the opportunity to share your research and expertise by being a part of the Festival!
We're hoping to see you there.