The following opportunities have been announced. Please follow the links for more information:
The AHRC's  Collaborative Doctoral Awards are intended to encourage and develop collaboration and partnerships between Higher Education Institution (HEI) departments and non-HEI organisations and businesses. These awards provide opportunities for doctoral students to gain first hand experience of work outside the university environment. The support provided by both a university and non-university supervisor enhances the employment-related skills and training a research student gains during the course of their award. Please check the website for AHRC highlight notices. Closing date 09/07/14
BBSRC and National Institute on Aging (NIA) are continuing their collaboration by offering funding to encourage high quality, innovative collaborative research to advance the understanding in the biology of ageing in specific topic areas. Deadlines for the Je-S proforma are 08/05/14 and 05/09/14 and the NIA cycle due dates (closing dates) are: 5 June 2014, 5pm and 5 October 2014, 5pm.
Israel's National Cyber Bureau (INCB) and Ministry of Science, Technology and Space (MOST), and the UK's Cabinet Office (CO) and Engineering and Physical Sciences Research Council (EPSRC) wish to encourage joint research activities in cyber security. As such, through a single, shared process which is managed by EPSRC on behalf of the Agencies, the partners expect to identify and support up to three collaborations, each of which involves leading academic researchers in both the partner countries. While funding for researchers in Israel and UK will ultimately be provided separately by their respective Governments, the key to success in the call will be the identification of a programme of work which is of high scientific quality and truly collaborative. Closing date 24/06/14.
The Economic and Social Research Council (ESRC), in partnership with the Future Cities Catapult, invites Expressions of Interest from eligible applicants for a Knowledge Exchange Fellowship. The partners anticipate supporting one Fellow. The maximum amount available for the Fellowship will be £135,000 at 100 per cent of full economic cost (fEC). The Fellow should be able to commence work by October 2014. The EoI must be submitted by 16.00 on 19/05/14.
The EPSRC is running a sandpit in the broad area of assistive and rehabilitative devices in order to try to engender a radical change in the research undertaken in this field in the UK. The sandpit will be focussed on key research challenges within the sphere of intelligent and intentional assistive, adaptive, and rehabilitative technologies. The challenges in this field are likely to need highly multidisciplinary solutions, hence we are offering researchers from a wide range of disciplines the opportunity to come together to innovate scientific and technological solutions to identifiable user needs. Call closes 05/06/14.
The Leverhulm Trust is offering up to £15,000 in their Artist in Residence call within UK universities and museums, to foster a new creative collaboration with an artist working in a discipline outside the applicant institution's usual curriculum. These awards support the residency of an individual artist in a UK university or museum in order to foster a creative collaboration between the artist and the staff and/or students of that institution. The term 'artist' encompasses visual artists, creative writers, musicians, poets and other producers of original creative work. The scheme is intended to bring artists into research and study environments where their artistic form or creative art is not part of the normal curriculum or activities of the host department. There must be a distinct contrast between the artist and host department's expertise (for example, a poet being hosted by a physics department, a composer by a geography department). It is not the objective of the residency to provide additional teaching capacity for the host department. Closing date 4pm on 16/09/14.
The Technology Strategy Boardand the Department for Business, Innovation & Skills (BIS) are to invest up to £1.1m in exploratory studies into the design of technology-based products and services that will improve learning outcomes with their Design for Impact call. Particularly, they are looking for proposals for products and services that will improve attainment among learners above five years old (from Key Stage 1) and in formal (primary, secondary, higher or further education) or in non-formal learning environments. Partner-finding workshops will run during April and May 2014 and a briefing event will be held in London on 13 May 2014. Register by 02/07/14 with the full application submitted by noon on 09/07/14.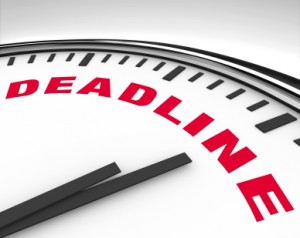 The  Technology Strategy Board and Medical Research Council Biomedical Catalyst programme offers funding to innovative small and medium sized businesses (SMEs) and researchers looking to work either individually or in collaboration to develop solutions to healthcare challenges. Early and late stage awards are available. Register by 28/05/14 with full application submitted by noon on 04/06/14.
The Wellcome Trust's International Engagement Awards support public engagement projects and work that builds capacity for engagement with biomedical research in Sub-Saharan Africa, South-east Asia and South Asia. The scheme is open to a wide range of people and organisations including scientists, health researchers, NGOs, educators, artists, theatre practitioners and cultural or community organisations. The EoI must be submitted by 21/08/14 with the application deadline being 04/09/14.
Please note that some funders specify a time for submission as well as a date. Please confirm this with your RKE Support Officer.
You can set up your own personalised alerts on ResearchProfessional. If you need help setting these up, just ask your School's RKE Officer in RKE Operations or see the recent post on this topic, which includes forthcoming training dates up to November 2014.
If thinking of applying, why not add notification of your interest on ResearchProfessional's record of the bid so that BU colleagues can see your intention to bid and contact you to collaborate.