The Bournemouth University ARTS in Research Collaborative (AiR) held a two-day workshop in late summer to experiment with interviewing, narrative and ephemera, and arts-based representations of such approaches (reported here previously). An article available online from today in The Qualitative Report by Kip Jones entitled, "A Report on an Arts-led, Emotive Experiment in Interviewing and Storytelling" details the thinking behind this effort and the mechanisms put in place that contributed to the workshop's success.
The paper reports on the two-day experimental workshop in arts‐led interviewing technique using ephemera to elicit life stories and then reporting narrative accounts back using creative means of presentation.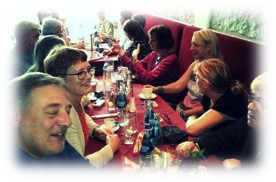 Academics and students from across Departments at Bournemouth University told each other stories from their pasts based in objects that they presented to each other as gifts. Each partner then reported the shared story to the group using arts‐led presentation methods.
Narrative research and the qualitative interview are discussed. The conclusion is drawn that academics yearn to express the more emotive connections generated by listening to the stories of strangers.
The procedures followed for the two‐day workshop are outlined in order that other academics may also organize their own experiments in eliciting story using personal objects and retelling stories creatively.
Because the group wanted to take the impact of this experience further, AiR applied and was accepted to present the concept at the Social Research Association's workshop 'Creative Research Methods' on 8 May at the British Library in London. The Collaborative is about to meet up to brainstorm ways in which to translate their experiences of the workshop into a more presentational one.
Anyone fro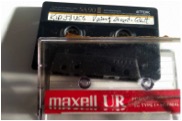 m across Departments, whether lecturer, researcher, student or faculty, is welcome to join the ARTS in Research Collaborative. Please contact Kip Jones if you are interested in joining or just want to know more about the Collaborative.
 This just in from Creative Quarter!