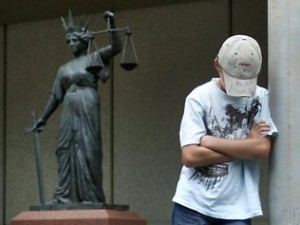 Thanks to Fusion Investment Funding, the developing Forensic Psychology group in SciTech will be working on an international project aimed at improving the UK's management of child suspects of crime.
Of the 1 million arrests for criminal offences in the UK each year, around 12% are of children aged 10-17 (Youth Justice Annual Statistics: 2013/2014, Ministry of Justice). Most of these 126,809 juvenile arrests are followed by a police interview. Evidence taken from these interviews contributes to charging, prosecution and custody decisions for young people and plays a role in nearly 100,000 juvenile convictions and cautions a year. The police interview therefore plays a substantial role in a child's criminal record, future inclusion in the criminal justice system and long-term well-being. However, there is little research or guidance informing the interview process for child suspects of crime. The Youth Justice and Criminal Evidence Act (1999) and the Police and Criminal Evidence Act (1984) recognise that children have differing needs from adults when involved in criminal proceedings. However, most 'Special Measures' and interview guidance for children in the UK legal system pertains only to child witnesses or victims of crime.
A large body of psychological research into the communication abilities of child witnesses has indicated that children have different needs from adults in interviews because of their underdeveloped cognitive skills (such as decreased resistance to suggestion and difficulties with timeline recall). These findings form the basis of the Home Office (2007, 2011) 'Achieving Best Evidence' guidelines, which provide police with step-by-step instructions on interviewing child witnesses in accordance with their specific vulnerabilities. The guidance serves to ensure that evidence taken from child witness interviews is reliable enough for fair use in court. Child suspect interviews, however, are not considered by the guidance, despite juvenile arrestees being at higher risk of cognitive delays.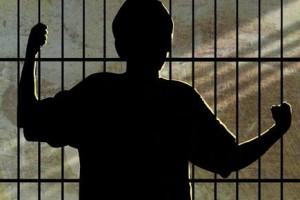 Young offenders have been shown to have increasingly delayed neuro and socio-cognitive development in comparison to their non-offending peers, leading to deficits in inhibition, attention, time-perception, perspective-taking and interpersonal abilities (Al-Attar, 2010). These additional developmental delays mean that the established age-related difficulties experienced by children in interview are likely to be greatly exaggerated in suspects. Without additional precautions to account for these extended (but often well-hidden) difficulties, evidence from child suspect interviews can be inaccurate or misleading, resulting in the potential for serious miscarriages of justice. With a suspect's testimony often being key to their own prosecution, its reliability as evidence is central to a fair trial – a basic human right.
Working with policy makers in the UK, Norway, Belgium, Singapore and Israel, BU will initiate development of child suspect interview guidelines and work with the International Investigative Interviewing Research Group to improve management of child suspects worldwide.
Please contact Lesley Laver if you would like to learn more or get involved with this project.