The Doctoral C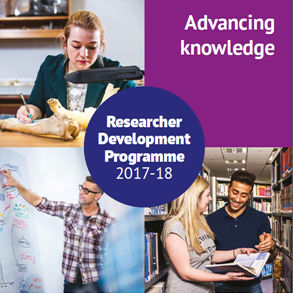 ollege would like to present the January monthly update.
Happy New Year! This monthly update is for PGRs and their supervisors to outline upcoming research skills and development opportunities including events, workshops and networking opportunities supported by the Doctoral College. In this update we would like to promote the 3 Minute Thesis (3MT®) event, R.E.D talks, the Researcher Development Programme for 2017-18, and the 10th Annual Postgraduate Conference.
We are very happy to announce that registration for the 10th Annual Postgraduate Conference is now open. To book onto the conference please go to the Researcher Development Hub on the website. These exciting development opportunities are taking place now so check out our application processes and booking information to advance your current skills, knowledge and networks.
Don't forget to check out the Doctoral College Facebook page.