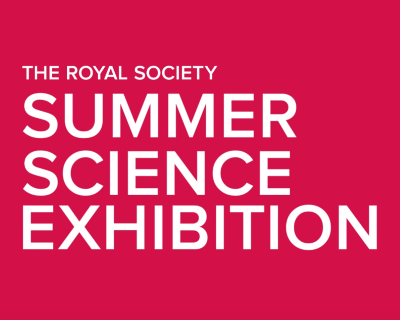 The Royal Society are looking for researchers to showcase the UK's leading research at the Royal Society's Summer Science Exhibition 2020. Could your work be the next cutting-edge exhibit?
The Exhibition is the Society's flagship public engagement event with more than 14,000 visitors each year. In the past, exhibitors have featured in media such as The One Show, The Guardian and The Daily Mail. The exhibition provides a unique opportunity to raise the profile of your research and institution with key influencers, including potential funders, government and the public. They welcome proposals from researchers in academia, industry and in between, as long as the project lead is UK-based.
The deadline for proposals is 3pm Tuesday 10 September, 2019.
Selection will be based on:
Quality and cutting edge science
The most important component: the science on show should be novel, robust and ground-breaking
Interactive and hands-on elements
Wherever possible, exhibits should contain elements that visitors can touch and try out to understand the scientific concepts behind the research
Interest to a broad audience
The most successful exhibits are those that are relevant to visitors or their experiences
Have a look at this year's exhibitors to see some of the inspiring research they're looking for. Exhibiting your work here is a significant project, with months of work leading up the the event and high expectations for the quality of stands. You will need a committed team of people and an ambitious vision for your exhibit.
However, take this is a fair warning rather than off-putting; the Royal Society will help you every step of the way, from submitting your proposal to designing an exhibit.
If you are interested in applying, and contact Adam Morris (Engagement Officer at BU) who can help you prepare your application and refine your ideas.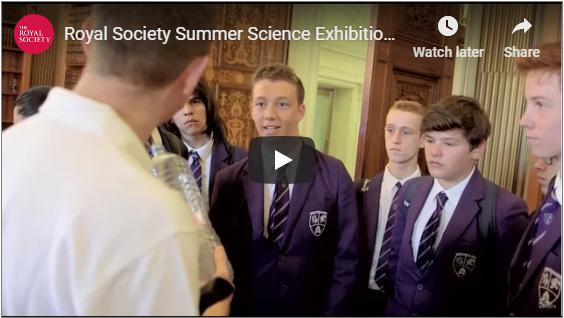 BU Research has been featured previously at the Summer Science Exhibition, when the 'Dinosaurs to Forensics' exhibit showcased the Digtrace research project.