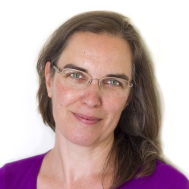 Monday 17th June 09:30 – 16:30 Talbot Campus
An exciting day's workshop for academics who are new or relatively new to research, who would like to enhance their understanding and confidence in the application of ethical considerations to their research activity.
The aims of the day are to:
Increase your awareness of the need for ethics compliance in research
Develop a good understanding of your responsibilities and when you may need further assistance
Develop your skills in the following key areas, within the context of ethical research:
Planning and design
Gathering data and data analysis
Reporting, including presentation and dissemination
Consideration of ethical dilemmas, based on real-world examples and participants' experience
More information and the link for bookings are on the staff intranet.
Dr. Helen Kara has been an independent research since 1999. She has a background of employment in the private, public, and voluntary sectors, and now undertakes commissioned research and evaluation, mainly for public and voluntary sector organisations and partnerships. Her research areas are social care, health, and the voluntary/third sector.