Last week Chilean composer and researcher Dr Felipe Otondo visited BU. Felipe, a Senior Lecturer at the Universidad Austral, Chile, gave a fascinating research seminar to the Creative Technology Department discussing his role in the Soundlapse Project.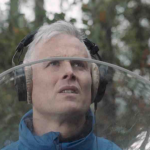 Soundlpase is an interdisciplinary research initiative funded by the Chilean National Agency for Research and Development, which seeks to highlight the acoustical heritage of wetlands in the south of Chile, and studies these ecosystems' unique soundscapes through field recording techniques. As an outcome of the project's periodic documentation of the "Parque Urbano El Bosque" wetland soundscapes in Valdivia, in 2021 eight sound artists, including BU's Ambrose Seddon, were commissioned to compose works using these field recordings, available as an album through the Gruenrekorder label.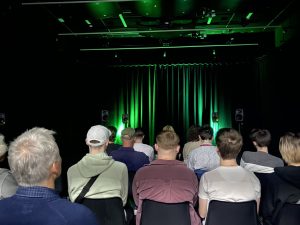 Along with the research seminar, on Thursday 24th March we hosted a concert of the commissioned works, in the Soundstage, Poole Gateway Building. This was our first loudspeaker concert in this new space, and it was fantastic to be able to finally set up our loudspeaker system and present immersive sound works in our new facilities.
The audience was a mixture of UG students from the BA Music & Sound Production, as well as BU staff, and members of the public. Some of the students assisted with the concert set up, gaining valuable experience of immersive audio systems for live concert performance whilst also meeting and chatting with Felipe.