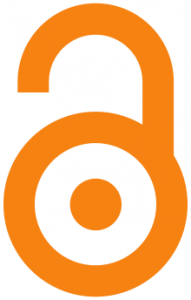 Creative Commons is a non-profit organisation that develops, supports, and stewards legal and technical infrastructure that maximizes digital creativity, sharing, and innovation. They believe that academic research, journals, and data should be available to everyone, and are one of the leading organisations in the Open Access movement which is making scholarly research and journals more widely available on the internet. The world's largest Open Access publishers all use Creative Commons licenses to publish their content online. Today, 10% of the world's entire output of scholarly journals is Creative Commons licensed.
A new book 'The Power of Open' (published by Creative Commons and available to download from the link) contains many examples of projects and individuals from around the world whose work has been brought to a wider audience.
Mark Patterson, Director of Publishing frm the European Office of the journal Public Library of Science (PLoS), states: 'Open access is increasingly recognised as a driver of innovation and economic development, which is why it is essential that all publicly-funded research is made available without any access or reuse restrictions.'
Many research funding bodies now have open access mandates and a list of these requirements is kept up to data as part of the Sherpa-Juliet project. The European Commission, for example, introduced an open access pilot mandate in 2008 which required that the published results of European-funded research in certain areas be made openly available. This pilot policy will soon be extended to all EU-funded research. 
To promote the benefits of open access publishing and to support academic staff making their work freely available, BU has recently launched a dedicated Open Access Publication Fund. Find out more about this fund here:
To find out more about open access publishing and opportunities available for reaching a larger audience with your research, come to:
BU's Open Access launch event on 26 October!