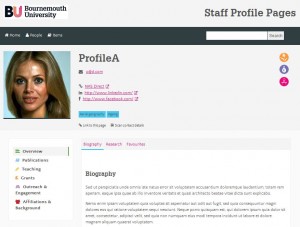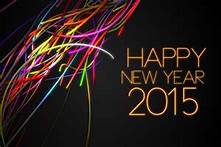 Happy New Year to you all and welcome back to work!
Each day this week we'll be posting a New Year's Research Resolution to help you get back into the swing of things. Today's resolution is to update your staff profile page.
Our staff profile pages provide an excellent opportunity to promote yourself both internally and externally.  Jo Garrad's post demonstrates that the pages are attracting thousands of views from all over the world.
The easiest way to navigate to your profile is to open the application (or click on the 'academic profile' link from the staff portal home page).  Next, click on 'People' in the page header and then on the start letter of your surname.  Finally, click on your name.  Your profile will then appear.  You can also search for your name.
You can update your profile page via BRIAN and fields you can add include:
photo of yourself
biography
research interests and keywords
teaching profile
PhD students supervised
invites lectures
qualifications
memberships
honours / awards
RKE grants
outreach and public engagement activities
Your publications will automatically be pulled through from BRIAN.
Having a complete and professional staff profile page can help to attract potential students and collaborators.  It will raise your profile externally and will ensure your page appears in web searches.
If you have any queries about BRIAN or the Staff Profile Pages then please direct these to BRIAN@bournemouth.ac.uk