The future of YouTube is focus of a new co-created paper by Dr John Oliver (FMC) and Emma Parrett, Strategic Partnerships Director at OMD UK. Published in the US based journal, Business Horizons, the paper presents theoretical and empirical findings on how Scenario Planning was used to enable media executives to strategize and prepare YouTube for multiple futures, with multiple strategies.
The paper combines imaginative and systematic thinking in a way that provides a unique insight into future media environments and how YouTube could compete in each scenario.
Dr Oliver commented that "this co-created paper illustrates the benefits of academics working with industry professionals to create knowledge and impact with multiple stakeholders".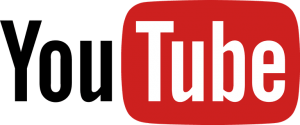 The full article can accessed from: https://authors.elsevier.com/a/1Wbaj1lnoC6sq