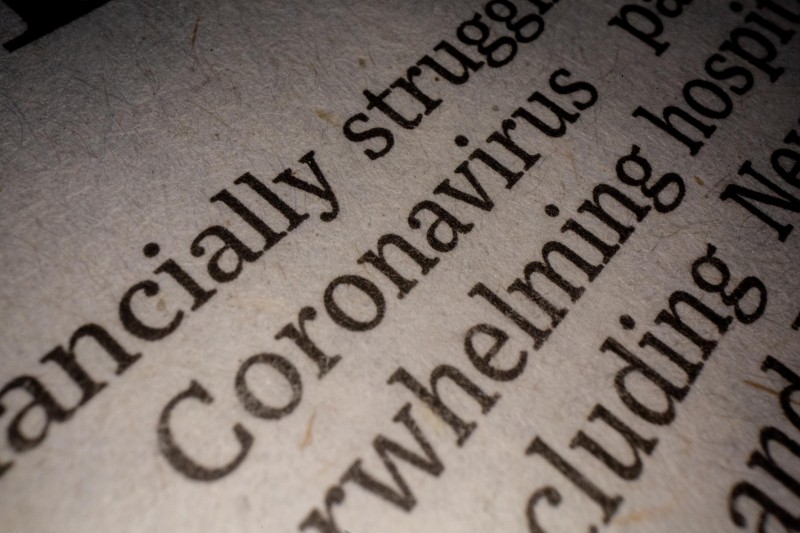 Throughout the Covid-19 pandemic, the news media have played an instrumental role in providing the latest updates and information. An increasing number of people, however, have sometimes avoided the news, finding negative coverage has a detrimental effect on their mood and wellbeing.
A new collaborative project will explore how constructive journalism – also known as solutions journalism – can increase audience engagement and empower communities to tackle the problems they face in the aftermath of the pandemic.
Constructive journalism breaks from traditional journalism's focus on reporting social problems to also feature how people respond to problems, in order to help audiences to feel more motivated, inspired and empowered to deal with challenges.
Early evidence shows that this style of journalism also leads to greater engagement, with articles read more deeply and shared more widely.
The project is being undertaken by Bournemouth University (BU) in conjunction with Newsquest, one of the UK's largest publishers of local and regional newspapers, with training and consultancy provided by the US-based Solutions Journalism Network, and the Association of British Science Writers.
Dr An Nguyen, Associate Professor of Journalism at BU, is leading the project, which is funded by the Arts and Humanities Research Council as part of the UK Research and Innovation's Covid-19 rapid-response research scheme.
He said: "Traditionally, due to their professional dedication to the watchdog role in monitoring and holding powers to account, journalists focus disproportionately on social problems and pay inadequate attention to the ways to solve problems.
"Over time, it has become a bit too much of 'doom and gloom' news, which can lead to many people becoming mentally fatigued, desensitised or feeling helpless or powerless, because they can't see a way out or don't know how they could take action.
"Constructive journalism does not shy away from the crucial watchdog function but aims to offer a balance, moving away from focusing on problems to also exploring how problems are tackled and solved."
Dr Nguyen added that the pandemic offered an opportunity to deploy constructive journalism in a large scale to help the UK's local and regional communities and investigate the potential of constructive journalism in helping the public to deal with the social issues of our time.
"People will face a lot of problems during the transition out of lockdown and will try to find ways to limit the damages and adapt to the 'new normal'," he said.
"There is an increasing recognition among news industry that constructive journalism can be valuable. This project is an opportunity to test this concept in the context of one of the biggest issues the world is facing and see whether journalism can help people."
Journalists across the UK, including journalism students, will receive training to produce constructive journalism through series of online training webinars. About 50 of them will then be mentored on a one-to-one basis by journalists with experience in constructive journalism to produce solutions-focused news for Newsquest's local and regional titles.
It is hoped that at least 1,000 pieces of constructive journalism will be produced in relation to Covid-19 recovery during this campaign. A new professional network of UK constructive journalists will also be established and launched at the end of the project.
A research team in BU's Department of Communication and Journalism will conduct in-depth interviews, surveys and experiments with local news audiences, including community leaders, to investigate how solutions-focused news can affect the mental health and wellbeing of the public, as well as civic engagement.
"We are trying to explore what type of constructive journalism would work, what sort of effects it has on audiences and how it might or might not help them to be more optimistic, motivated, inspired or empowered to take actions," said Dr Nguyen.
The team will also conduct a detailed analysis of the solutions-focused news output from the campaign as well as interview the mentored journalists and their editors about their experience.
Dr Nguyen said: "We'll look at the content output and see what sort of reporting techniques are used, what are effective and how they engage people throughout the post-lockdown stage of the pandemic.
"We will feed our research findings back to the participating news outlets so that they are informed of the effect of their campaign and, where necessary, what might be done to improve things."