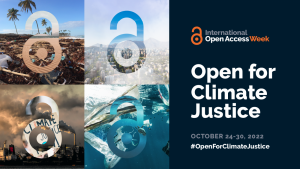 As part of the fun of Open Access Week, we have pulled together a series of riddles loosely based on some of BU Faculties areas of expertise, one for each day of the week.
The first letters of the correct one-word answers spell out something we all hope to achieve from Open Access Publications – can you get them all right?
Send your answers and the word spelled out to pphatch@bournemouth.ac.uk to be entered into a draw to win a £20 Amazon voucher.
Wednesday 26th October, Riddle 3
When I am needed by you, you throw me away, but when I'm of no use, you take me back. What am I?
Find out more about Open Access Week here and look out for blog posts and sessions running this week.