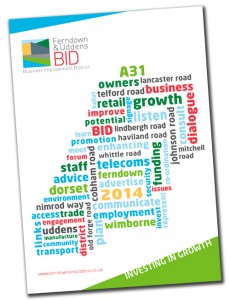 The Business Improvement District (BID) yesterday hosted their first breakfast meeting on business continuity and information assurance.
Staff from the Business School, The Disaster Management Centre and the Cyber Security Unit presented a knowledgeable insight to identify collective responsibilities of businesses within the district, giving examples where one business problem may affect other enterprises across the estate. The Dorset Fire & Rescue Service and Dorset Police further supported BU's representations concerning crisis management; business resilience; disaster recovery and cybercrime. In addition, A&T Insurance Group provided a comprehensive study on insuring business resilience.
BUCSU introduced the availability of TSB Innovation Vouchers to meet the recently published 'Cyber Essentials' issued by the Information Commissioners Office.