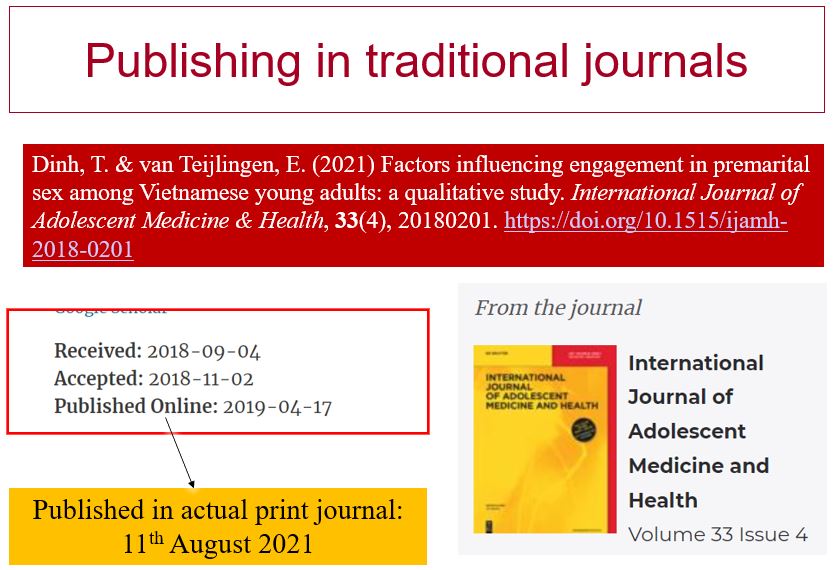 You may have seen the BU Research Blog two years ago congratulating Bournemouth University's MSc Public Health graduate Hana Dinh on the acceptance of her paper ''Factors influencing engagement in premarital sex among Vietnamese young adults: a qualitative study' [1].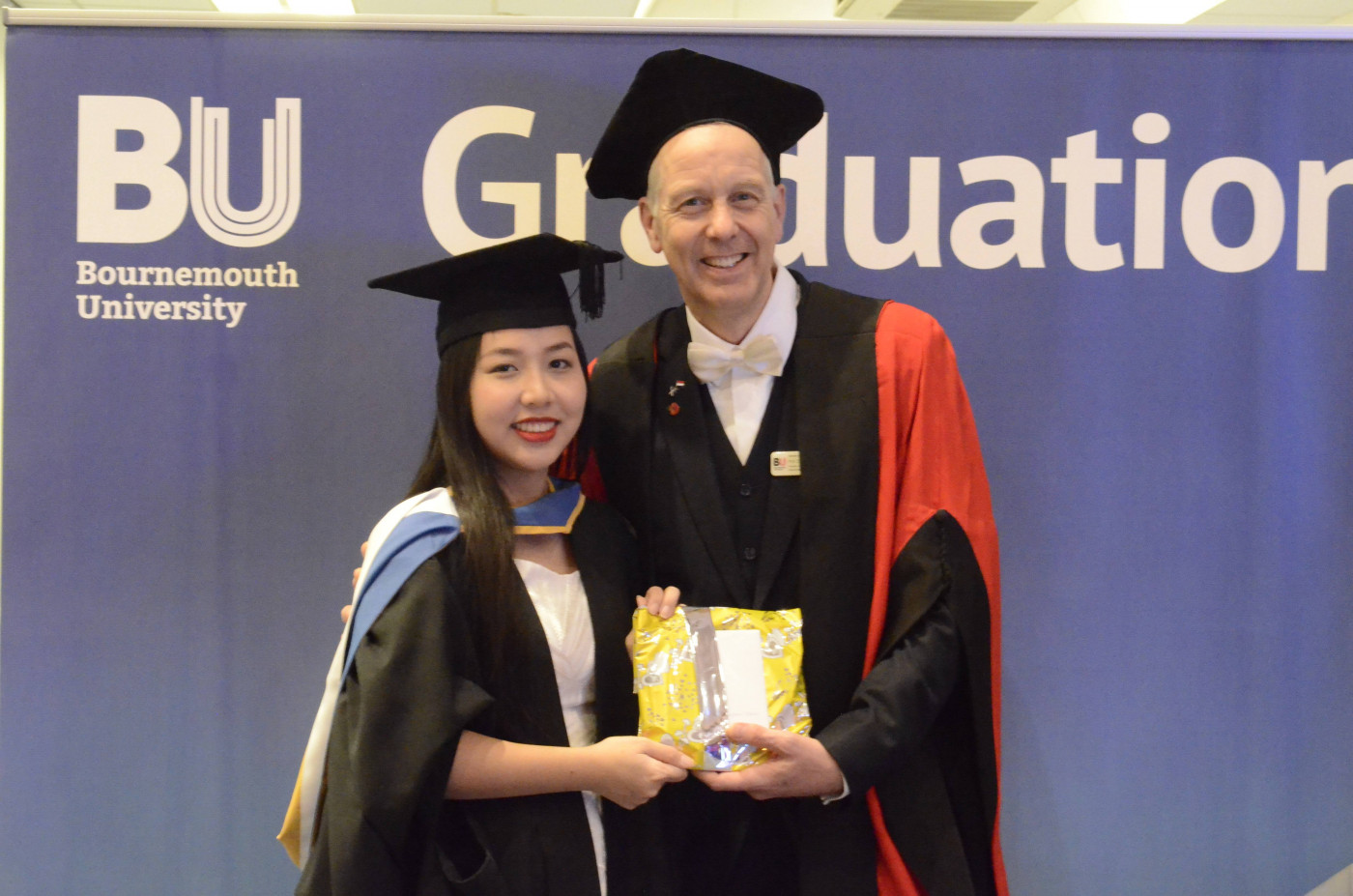 In April 2019 this paper was published 'online first' in the International Journal of Adolescent Medicine & He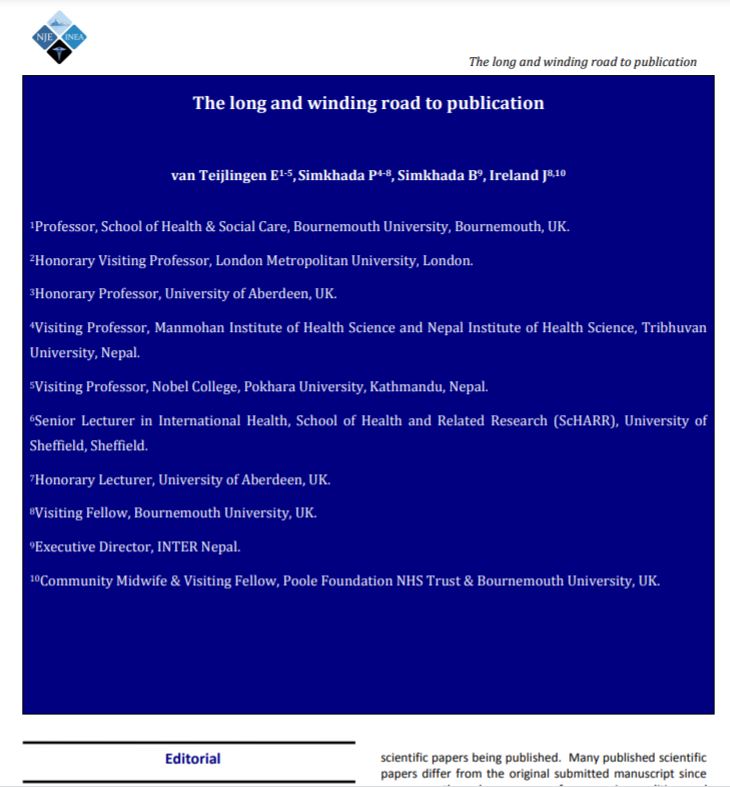 alth.  Last month, two years later, her paper finally appeared in print.  Hana's paper had  originally been accepted by this journal in 2018, it was put online in 2019 and now it has been formally published.  It can still be a long process for an academic paper to get into print as we have discussed elsewhere [2].  Hence the title of this blog, the question to me is 'What is the appropriate publication date for this article on my CV?
Prof. Edwin van Teijlingen
CMMPH (Centre for Midwifery, Maternal & Perinatal Health)
References:
Dinh, T., van Teijlingen, E. (2021) Factors influencing engagement in premarital sex among Vietnamese young adults: a qualitative study, International Journal of Adolescent Medicine & Health, 33(4), 20180201. https://doi.org/10.1515/ijamh-2018-0201
van Teijlingen E., P.P., Simkhada, B., Ireland, J. (2012) The long & winding road to publication, Nepal Journal Epidemiology 2(4): 213-215