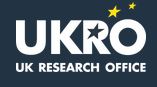 UKRO is the European office of the UK Research Councils. It delivers a subscription-based advisory service for research organisations (in the main UK HEIs) and provides National Contact Point services on behalf of the UK Government. UKRO's mission is to maximise UK engagement in EU-funded research, innovation and higher education activities.
As part of BU's subsciption to UKRO, we receive regular updates, some of which are shared below, along with relevant items from other sources. As this blog is open to external users who may not be UKRO subscribers, however, there is only a limited amount that can be placed on this blog. If you would like to receive announcements concerning EU funding direct to your own inbox, BU staff can register on the UKRO website.
Scoping papers for the Horizon 2020 Work Programme for period 2018-2020 are available on the UKRO website – only registered members can access these.
UKRO have set up a dedicated page on their site gathering together all the relevant Brexit information for researchers to share, perhaps, with partners who may have concerns about the UK situation in research applications – only registered members can access these.
​Registration

 

is now open for the first

 

Raw Materials Week, which will take place in Brussels from 28 November to 2 December 2016. The event includes an information and brokerage event on Horizon 2020, EIT Raw Materials and ERA-MIN 2 calls, which is scheduled for the afternoon of 30 November.
The German Federal Ministry of Education and Research (BMBF) is organising a workshop on the topic of 'Secure Societies: Unlocking Innovation. New Classes of Solutions for a Changing Threat Landscape.' The workshop will be held on 8-9 November in Brussels. More information on the workshop, including an invitation letter, registration form and preliminary agenda can be found on the event webpage. The event is free of charge to attend, but registration is required and should be completed by 1 November.
​The Enterprise Europe Network Annual Conference 2016 will be held in Bratislava, Slovakia, from 14 to 16 November 2016 under the auspices of the Slovak Presidency of the Council of the European Union. Further information including a programme outline can be found on the

 

event page.
The European Commission's Directorate General for Communications Networks, Content and Technology is organising an

 

Information Day in the area of ICT Research & Innovation supporting the Creative Industries and Cultural Heritage. The event will take place in Luxembourg on 17-18 November 2016. Registration via the

 

event web page

 

is free of charge, with registrations accepted on a first-come-first-serve basis.
​The European Commission and the European Institute for Gender Equality (EIGE) have created a new tool, GEAR, to support research communities in implementing gender equality policies.
The European Commission signed an

 

Implementing Arrangement with the USA, allowing American legal entities to work with Horizon 2020-funded consortia outside of the scope of the Horizon 2020 grant agreement.
​The European Research Council has signed an

 

Implementing Arrangement

 

with Brazil, allowing Brazilian researchers to join ERC-funded research teams in Europe. The Implementing Arrangement will mirror the existing ones the ERC previously signed with the

 

USA,

 

South Korea,

 

China,

 

Argentina,

 

Japan,

 

Mexico and

 

South Africa

Progress is being made in the development of Framework Programme 9, after Horizon 2020 concludes – updates will be posted on the UKRO website, for members only.
Science Europe has released a report on Postdoctoral funding schemes in Europe and The European Commission, Directorate-General for Education and Culture, has published results of an evaluation of career paths of researchers in Europe in Research Careers in Europe
---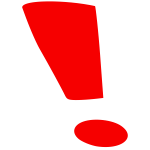 Remember – BU staff can register for free, via BU's subscription, on the UKRO website to receive announcements concerning EU funding and other news, direct to your own inbox – make sure that you hear first!
Please also refer to the RKE Development Framework Community on MyBU – for additional resources. All staff are pre-enrolled. Find out more all the sessions being delivered through the RKE Development Framework.
If you are considering applying, please contact Emily Cieciura, REKO's Research Facilitator: EU & International, in the first instance.