The second day of the conference was open by Professor Graeme Close & Mr Michael Naylor with a lecture on "nutritional strategies for competition and performance."
Follow up with the oral presentations and free communications. I found particular interest in the research of Mr Chynkiamis on the effect of VitaBREATHE on exercise tolerance in COPD patients and in the feasibility study of Miss Thomas on the effect of 10 weeks postural stability exercise on balance in elderly care homes residents.  I am glad that I had the chance to discuss with Miss Thomas part of the outcomes and the methods she used for my undergoing research on falls prevention.
Later in the afternoon, I  had the opportunity to talk more about inspiratory muscle training (IMT) with Mr Hopkins and Mr Gibb who are looking at the effect of IMT on time trial performance in trained cyclists.
After, the workshop "psychological challenges for physical activity uptake" by Dr Melissa Fothergill intrigued me as I believe it is a crucial matter of discussion, especially if working with frail populations.
The final motivational lecture titled "creating your future" by Dr Steve Ingham closed the 2018 BASES student conference with tips and advice on how to progress in the sport science carriers.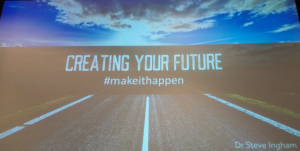 Concluding, it was a great experience as not only I had the chance to improve my network and meet peers with a similar background as mine but most important because in these two days I had increased my awareness and motivations.
A special thanks go to my supervisors Professor Alison McConnell, Dr James Gavin and  Professor Tom Wainwright who pointed me at this event.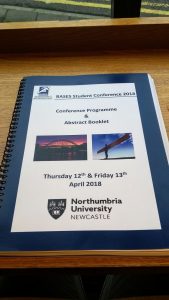 The conference is now over, and by the time you read this post, I will be already on my way back to Bournemouth.
Thank you for reading,
Francesco.