Every year the British Association of Sport and Exercise Sciences (BASES) organise the student conference, as an opportunity to discuss and exchange views on contemporary issues in sport and exercise science (including clinical exercise, biomechanics, performance, physiology and psychology).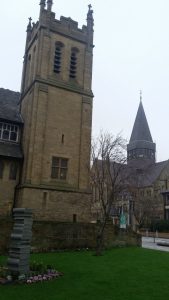 This year the venue is Northumbria University, and the programme includes international speakers from the applied and research worlds.
The conference started with the lecture "not all that can be counted counts – why we should listen to Einstein?" by Mrs Esme Matthew & Miss Laura Needham, who brought they experience as members of English Institute of Sport (EIS) and their work with the UK Olympic team.
It was particularly inspiring to see how the lab works moved into the field of applied science and the relationship that bound researchers and athletes.
Next, after the usual coffè break, it was the time of free communications and oral presentation, where I had the opportunity to attend to the following:
Mr Dray, and his work on the effect of high-intensity interval training on obese men.
Mr Parmar about the difference in maximal aerobic speed in filed-based tests compared to laboratory-based treadmill tests.
Miss McNulty on low-volume, high-intensity priming activity.
Miss White and his work on plyometric training team gym gymnasts.
Mr Addey about the effect of unilateral strength training on recreation runners.
Then, it was the time for poster exhibition, where I presented my research titled: "The effects of 8 weeks of inspiratory muscle training (IMT) on the balance of healthy older people: a randomised, double-blind, placebo controlled trial".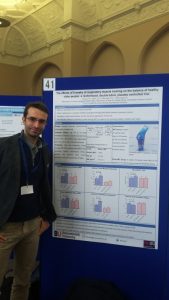 I was excited, and most important the comments and feedback collected satisfied my expectations.
In particularly I had the chance to discuss IMT with a couple of students from Portsmouth, that today are going to present their works on IMT in athletes.
I also met Mr Tahmosybayat, and his research on 6 weeks of exergaming compare to OTAGO exercise training in healthy older adults and we discussed the outcomes, methods and methodologies of our research.
After there was a range of workshops available from which I chose "a demonstration of how exergaming is used to improve postural control" by Dr Gill Barry at the sport central physiology lab.
Here members of the lab staff showed us their facilities in particular exergame, Kinect, and Biodex BioSway and how they measure balance in frail populations.
At the end of the conference, there was still time for the lectures on "contemporary recovery: translating research to application" by Dr Jonathan Leeder, Dr Jess Hill & Mr Luke Gupta. Who discussed how to optimising recovery following exercises, the efficacy of compression garments on recovery from strenuous exercises and sleep management in elite sports.
Then we moved to the home of Newcastle United FC, where before dinner we had a motivational/inspiring speech by Mr Nick Grantham specialist in athletic preparation, combat sports and strength training.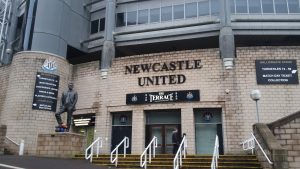 Concluding, it was a very productive day and I am looking toward tomorrow where there are going to be more lectures, oral presentations and posters oriented on frail populations and nutrition.
If you would like to follow the conference live use the Twitter Wall: http://bases2018.tweetwally.com/
Thank you for reading.
Francesco.