Dr José Blázquez writes for The Conversation about the upcoming live-action film of The Legend of Zelda and some of the potential challenges adapting this beloved videogame…
The Legend of Zelda film: past adaptations have gotten Link's character wrong
José Blázquez, Bournemouth University
The Legend of Zelda (first produced in 1986) is one of the most beloved videogames around the world, so when Nintendo announced the development of a live-action movie a couple of weeks ago, it inspired a lot of speculation (and fear) about how they might pull off a film.
Despite being haunted by the infamous adaptation made 30 years ago, the recent The Super Mario Bros. Movie was a global family hit. However, for some fans – myself included – it failed to deliver a compelling story about its central characters, which are some of the most iconic in videogame history. If Nintendo's aim is to put smiles on every fan's face, then adapting The Legend of Zelda will be a real challenge.
Set in a fantasy medieval world, the game series follows Link, an Hylian elf-like hero, and Zelda, princess of the kingdom of Hyrule. The stories differ from game to game, but often involve Link's quest to rescue Zelda, defeat Ganon (the main antagonist of the series) and save Hyrule. They also tend to feature stories around the Triforce, a divine artefact formed by three equilateral triangles, each of which represent a virtue (power, wisdom and courage). The triangles can grant a wish to players who possess them all.
There is not a magic formula for a good adaptation and the process is made more complicated by such a vast, narrative-rich source material. Like many other fans, I would like to see a film that echoes what I felt when playing the games and preserves its DNA.
Losing Link
The original game was first released in 1986 and since then, another 19 games have followed (excluding spin-offs, remakes and re-releases). The latest instalment, The Legend of Zelda: Tears of the Kingdom, has become one of the most lucrative.
From the vibrant landscapes and welcoming inhabitants of Hyrule to the daunting puzzles in dungeons and caves, feelings and emotions are the essence of Zelda's storytelling. Recent titles have provided an expanded view of the settings, underpinned by open worlds offering a vast array of side quests, locations, monsters and non-playable characters.
A major part of getting the adaptation "right" will be in how the film chooses to portray Link.
Link is an archetype of a hero. He is brave, pure and communicates non-verbally in the games. His muteness is one of his most recognisable traits and one which helps anyone to identify with the character during the gameplay.
Although we barely know anything about his past, Link is somehow given depth by the players' actions, who decide if they want to spend hours talking and helping villagers in side quests or embody an introvert hero who simply sticks to the main plan. This approach used in the games is not easily transferable to other media and, unsurprisingly, previous adaptations diverted from this path.
Earlier official adaptations of the game series were deemed non-canonical and distanced themselves from the source material in different aspects and degrees.
Many Zelda games have their own manga adaptations, which follow the original game storylines and add depth and provide backstories to the main characters. In the manga, Link talks, expresses emotions with facial expressions and is given a more rounded personality. We also learn about his past, providing more context about how the hero came to be.
The animated series was released in 1989, alongside Super Mario Bros. Super Show!, and lasted only 13 episodes due to the negative reception. In this adaptation, Link has brown hair and eyes (in contrast to his blonde hair and blue eyes in the games) and is chatty and immature.
While protecting the kingdom and the Triforce of Wisdom from Ganon, he is truly invested in flirting with Zelda, who – far from being a damsel in distress – rejects all his attempts to get a kiss. This diverts from the games, which have never depicted Zelda as Link's love interest.
In Hollywood's hands
In 2015, The Wall Street Journal reported that Netflix was preparing a live-action series based on The Legend of Zelda, which was described as "Game of Thrones for a family audience". This was eventually denied by Nintendo.
Game of Thrones is notoriously dark, bloody and highly sexual, it's hard to imagine what it looks like re-imagined as family entertainment. The Zelda series does feature more complex stories, which sometimes get quite dark (such as Twilight Princess and Majora's Mask).
However, it's difficult to imagine Nintendo moving away from light, family fun – it's what they do best. Players will also expect them to produce a film with a PG rating. They tried a flirty Link before and it didn't quite work – here's hoping they leave that iteration alone.
Nothing has yet been said about the plot of the film adaptation, but Nintendo has confirmed that it will be directed by Wes Ball (The Maze Runner trilogy). It will be produced by Shigeru Miyamoto – co-creator of the game series and one of the most influential and acclaimed game designers of all time – and Avi Arad, chairman of Arad Productions Inc. The company has been involved in a long list of videogame, anime and comic adaptations. Miyamoto has also said that he has been working on the theatrical adaptation for many years.
It seems to be in safe hands and hopefully Nintendo has learnt from past failures. The least we can hope for is that with Miyamoto on board the legendary world of Zelda will be able to inspire similar feelings in viewers as the games have for nearly 40 years.
---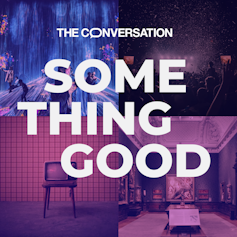 Looking for something good? Cut through the noise with a carefully curated selection of the latest releases, live events and exhibitions, straight to your inbox every fortnight, on Fridays. Sign up here.

---
José Blázquez, Senior lecturer, Bournemouth University
This article is republished from The Conversation under a Creative Commons license. Read the original article.