1-day BU conference examining the effect of adverse events on surgeons, 8th September 2017
A group of BU researchers are working in partnership with Royal Bournemouth Hospital to carry out research examining the consequences of complications and errors on surgeons' lives.  On September 8th 2017 we are holding a one day conference to highlight the effects of dealing with adverse events.  We have been fortunate in attracting eminent speakers from around the UK to contribute to the conference which will be held at the Executive Business School on the Lansdowne Campus.
Speakers include:-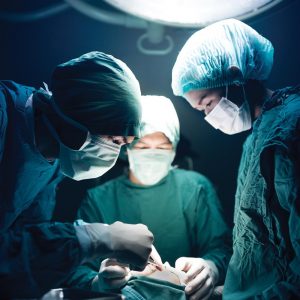 Sir Miles Irving (Emeritus Professor of Surgery, Manchester University)
Dr Clare Gerada (Medical Director, NHS Practitioner Health Programme)
Professor Debbie Cohen (Director, Centre for Physician Health, Cardiff University)
Dr Mike Peters (Medical Director, BMA Doctors for Doctors Unit)
Dr Suzanne Shale (Medical ethicist advising national bodies following healthcare harm)
Speakers will present the latest research in the area, share insights from their surgical careers and personal experiences, and consider how better support and training can be provided for surgeons.
If you are interested in attending (attendance is free for BU staff) or would like to know more please visit www.surgeonwellbeing.co.uk or contact Professor Siné McDougall (smcdougall@bournemouth.ac.uk; ext. 61722).