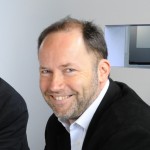 BU's Professor Martin Kretschmer presented his latest research on copyright levies to over 70 representatives from the European Commission, European Parliament and international organisations and firms including Google, Nokia and Apple in Brussels last week.
The event saw speakers thrash out the role of intellectual property (IP) in digital markets and particularly the barrier copyright levies pose to market growth. (The levy system adds a tariff to blank CDs, MP3 players, printers, PCs and other copying devices, and the money is given as compensation to the IP owner for loss of sale).
Professor Kretschmer's research reported the results of three product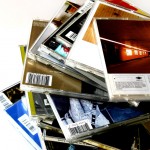 studies (printer / scanners, portable music / video / game devices and tablet computers) and analysed the relationship between VAT, levy tariffs and retail prices in 20 levy and non-levy countries.
He argued that reproduction of files for personal use, storage or back up should fall under a (non-compensated) copyright exception as there is no harm due to loss of sale, but that file sharing, performance or social network activities will need a licensing solution.
Speaking alongside Kretschmer was Professor Ian Hargreaves; author of the 'Hargreaves review', which was conducted in 2011 for Prime Minister David Cameron, recommending an IP framework to support innovation and economic growth in the digital age.
Audio recordings and slides from the event, 'Intellectual Property for Growth in Digital Markets', can be accessed via the Bruegel website.