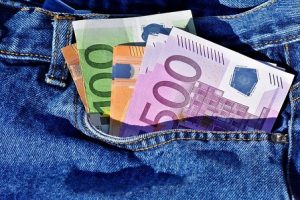 About ten days ago I published a blog regarding Horizon Europe info days organised by the European Commision. UKRO have announced the UK National Contact Points' (NCP) Clusters Webinar Series on the 2023-24 Work Programmes.
The webinar series hosted by Innovate UK Knowledge Transfer Network (KTN) and the UK's Horizon Europe National Contact Points (NCPs) will give you an overview of the Horizon Europe 2023-24 Work Programmes for the six Clusters under Pillar 2: Global Challenges and European Industrial Competitiveness.
The dates of each two-hour webinar are below:
1 December 2022 – Cluster 5: Climate, Energy & Mobility
2 December 2022 – Cluster 1: Health
6 December 2022 – Cluster 6: Food, Bioeconomy, Natural Resources, Agriculture and Environment
7 December 2022 – Cluster 2: Culture, Creativity & Inclusive Society
8 December 2022 – Cluster 4: Digital, Industry & Space
15 December 2022 – Cluster 3: Civil Security for Society
Registration is mandatory to attend the webinars.
In a case of further questions related to EU and international funding opportunities please contact Research Facilitator International Ainar Blaudums or any of my RDS Funding Development Team colleagues.